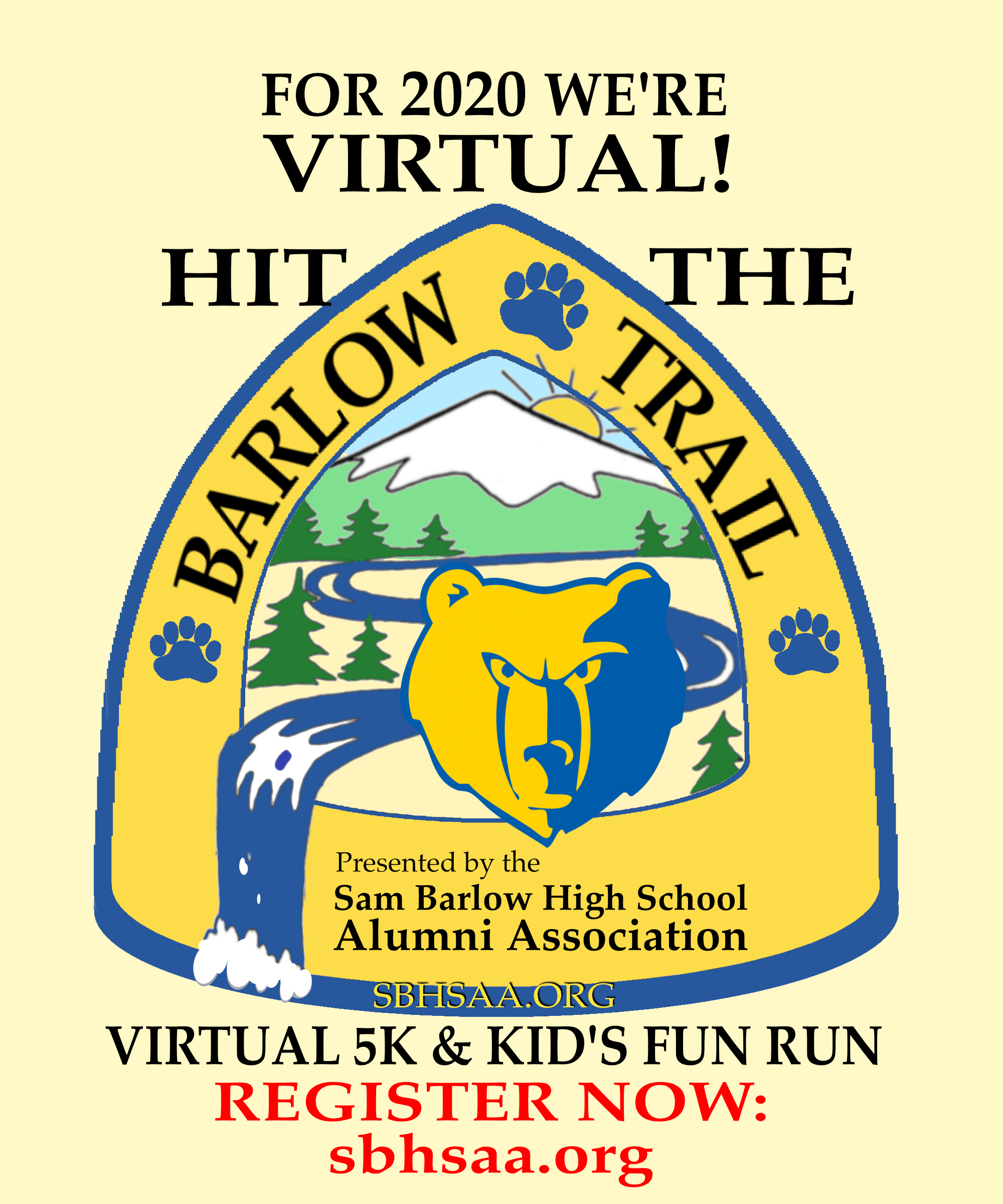 THE 2020
HIT THE BARLOW TRAIL
VIRTUAL COMMUNITY RUN & WALK
IS ON!
THIS YEAR'S SOCIAL-DISTANCE FRIENDLY walk has begun! It will last through this Saturday (10/31). You can run, skip or walk the virtual 5k any place you would like!
Please join us in a healthy and fun way to support students! This past year, the SBHSAA awarded $2,500 in scholarships between two outstanding, deserving students. [CLICK HERE TO MEET OUR FIRST-EVER SCHOLARSHIP RECIPIENTS.] Given the wackiness of 2020, now, more than ever, the SBHSAA needs your support!
The race fee was $25, which goes to support the scholarship fund mentioned above. YOU CAN STILL PARTICIPATE! Feel free to send in your $25 donation, then run (or walk, or sit!) the event anywhere! Even on your treadmill!
Questions? Please contact us at This email address is being protected from spambots. You need JavaScript enabled to view it.
THANK YOU TO THIS YEAR'S SPONSORS!
Please scroll down and support our sponsors,
show in the left margin.