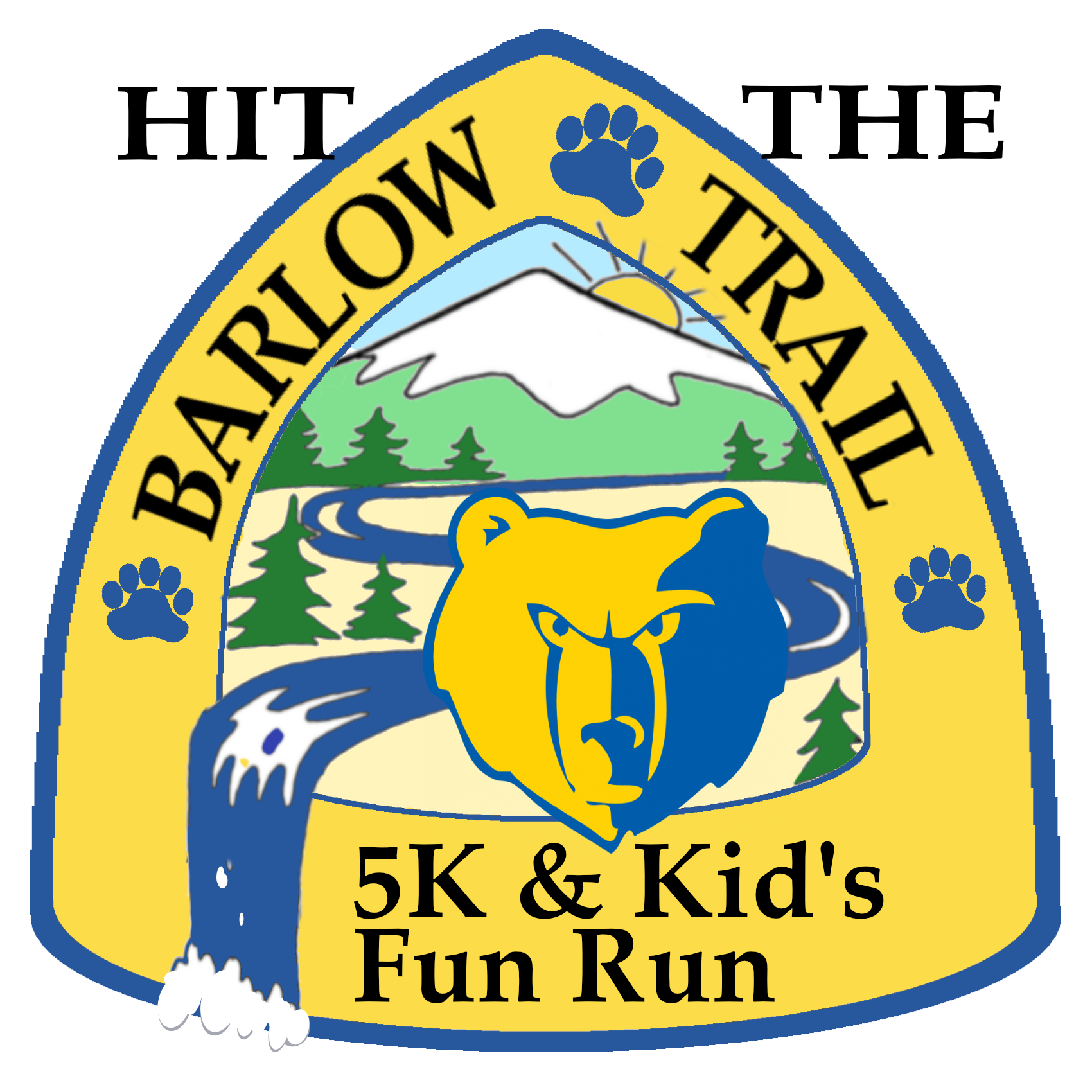 ANNOUNCING THE INAUGURAL
HIT THE BARLOW TRAIL
5K RUN/WALK & KID'S FUN RUN!
Saturday, November 9, 2019
Kid's Dash: 8:40 am
Free!

5K Run/Walk: 9:00 am
$15 per person
$65 for a family/group of five
Please join the Sam Barlow High School Alumni Association (SBHSAA), and their sponsors, for the first annual walk and running of the Hit The Barlow Trail 5K Run/Walk & Kids Fun Run, Saturday, November 9, 2019.
The course will be run entirely on Sam Barlow's campus, mostly on the cross country trail; there will be varying running surfaces. There will also be a track option for those who cannot do trail. Proceeds will benefit SBHSAA student scholarships.
Bibs will be issued, and there will be a race clock, but in the spirit of community no times or places will be kept. All participants will receive a (really cool) finisher award.
---
SATURDAY, NOVEMBER 9, 2019:
The Kid's Dash (free!) will start at 8:40 on the Barlow track; parents may accompany their children. The course will be once around the track (a quarter mile).
The 5K Trail Run/Walk will begin at 9:00 am. All walk/runners must have a bib number. The course will be well marked, and there will be a lot of friendly volunteers to show you the way!
There will be booths, vendors and lots & lots of family fun! This is going to be a really exciting morning! If you haven't seen the new stadium, track and football field, this will be a great opportunity!
Can't participate in the race? You can still support the Alumni Association! We're excited about the scholarships we'll be establishing... we really want to encourage and support graduating Bruins. Your contributions are needed. If you can't actually attend and participate in the run, consider signing up for the VIRTUAL RACE. It's just $50 (plus registration fee). Your $50 will support your fellow Bruins—the young graduates who share your Barlow heritage. Click the SIGN UP link below to take that option. Want to give more? It just so happens... Click HERE.
Bib pick-up and same day registration will begin at 7:30 on race day and end at 8:45. All participants and or guardians will need to sign a waiver either through RunSignup or on race day.
If you can't attend, please join us in spirit and support the SBHS Alumni Association by entering our Virtual Run! Click the SIGN UP link below to enroll in the Virtual Race.
To register for any of these events, please click the link below; you'll be taken to RunSignup.com. Make your plans now, and mark your calendar! Saturday, November 9, 2019!
Questions? Please contact us at This email address is being protected from spambots. You need JavaScript enabled to view it.
PS: We need volunteers! Want to help (while supporting SBHSAA) ? CLICK HERE!